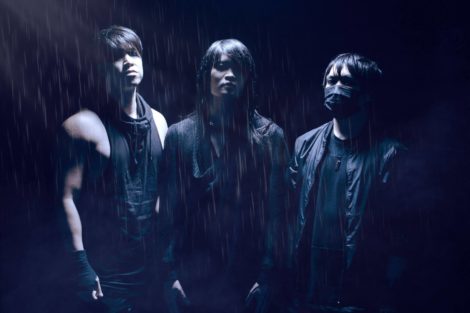 Im Vorfeld ihrer in zwei Tagen startenden Tour durch Großbritannien, haben eine weitere Single aus ihrem 2017 erschienenen Album Constellations veröffentlicht. Zusätzlich zu der eigentlichen Auskopplung kommt das Stück mit einem Musikvideo daher.
Please accept YouTube cookies to play this video. By accepting you will be accessing content from YouTube, a service provided by an external third party.
If you accept this notice, your choice will be saved and the page will refresh.
Die Tour führt die Band durch mehrere britische Städte; unter anderem London, Birmingham und Newcastle.
05.02.2018 – The Underworld Camden, London
06.02.2018 – Buffalo Bar, Cardiff
07.02.2018 – Mama Roux's, Birmingham
08.02.2018 – Aatma, Manchester
09.02.2018 – Jumpin' Jacks, Newcastle
10.02.2018 – Rockmantic Weekender, Carlisle
11.02.2018 – Audio, Glasgow
Bildquellen: Esprit D'Air Official Facebook
Related